Dental insurance & payment options
Handling dental insurances can be challenging in this day and age. It is difficult trying to talk to the right dental insurance company and get the right kind of information about which treatments are covered and to what extent. At URBN Dental Uptown & Midtown, we do not want you worrying about any of that process. We want to put you at complete ease and comfort, which is why we handle all of the nitty-gritty details of your dental insurance and payment options.
URBN Dental River Oaks is associated with all the major PPO insurance providers, so we are confident that your treatment will be benefitted by insurance. Our excellent dental team will take your insurance information when you first enter our office. Following that, they will file for insurance, track it, and get all necessary information to get you one of the best deal so you have to pay as little out of pocket as possible.
We want to make sure that you have a complete breakdown of all the costs involved — both with and without insurance — before the actual procedure. So when you go for the procedure, you can be completely comfortable knowing that you will find no surprises in the bill later.
When you come to URBN Dental Uptown or Midtown, please bring your insurance card for every dental appointment. This will allow us to update our records and provide speedy insurance information and solutions. With that taken care of, we can focus on what is important — giving you the best smile of your life!
AFFRODABLE

DENTIST IN HOUSTON
Not only is URBN Dental insurance-friendly, but we also accept cash and most major credit/debit cards for payment. In fact, we also pay cash discounts for balances that are paid out in full. This makes payment a complete breeze and you don't have to worry about the details of the payment cycle. Furthermore, as already mentioned, we incentivize clearing balances in full.
URBN Dental Uptown has signed contracts with some of the country's most advanced dental laboratories — the same laboratories that are used by high-end clientele like celebrities and other personalities of repute and influence. This gives us access to some of the best veneers, crowns, and porcelain, all of which are made in the USA and are available at highly competitive prices. This ensures that you get some of the best dental products — the premier dental products — at the lowest rate possible.
URBN Dental Midtown and Uptown believe that high-quality BPA-free dental products are a patient's rights, not privileges. That's why we provide one of the best to everyone and don't charge any extra for better quality products. With us, it's either all or nothing — the one thing we don't do is cut corners with quality.
We also put together a complete breakdown of all the costs involved in the dental treatment you're looking for. This includes the cost of the consultation, treatment, recovery, anesthetics, prescription painkillers, and insurance coverage. This ensures that you know exactly what you'll be paying before the treatment — so you can proceed with the procedure in a carefree manner.
Opening Hours
Monday
8AM – 5PM
---
Tuesday
8AM – 5PM
---
Wednesday
8AM – 5PM
---
Thursday
8AM – 5PM
---
Friday
8AM – 5PM
---
Saturday (By Appointment)
8AM – 3PM
---
Sunday
Closed
Have a question?
Need to book an emergency appointment?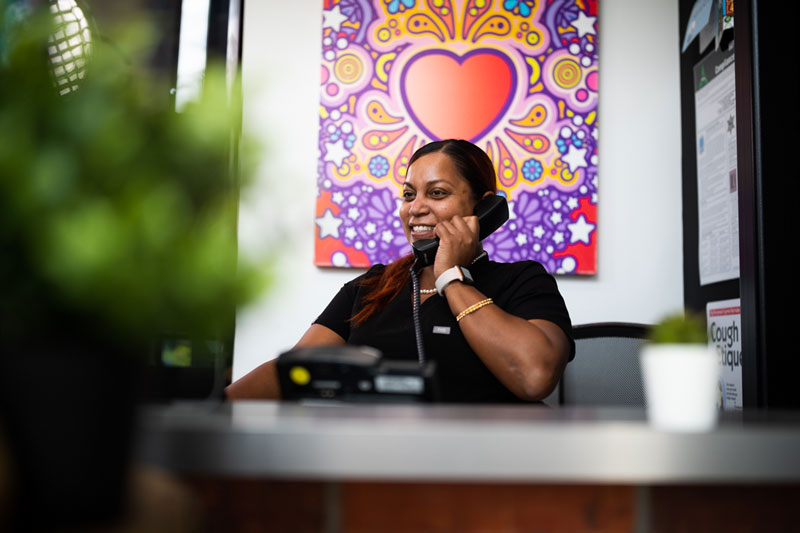 At URBN Dental River Oaks, we accept dental insurance because we would like to be as accessible as possible for everyone, including veterans.
Our team members create a thorough and exhaustive breakdown of all the costs involved in your dental treatment. We take into consideration the cost of the treatment, the consultation, prescription antibiotics and pain medications, anesthetics, use of dental products, and any other tertiary costs as well. In addition to that, our team also contacts your insurance providers and extracts one of the best possible deal so your out-of-pocket expense is minimized. Based on all of these estimates, our team provides you with a complete overview so you are never caught off-guard and know exactly what you will owe us at the end of the treatment.
URBN Dental Uptown also seeks to help you out with your out-of-pocket costs, which is why we offer two different financing options. First, our in-house finance team distributes the cost of the treatment over several installments spanning several months so you can pay it out at your own leisure without feeling immediately overwhelmed. In addition to that, we also accept CareCredit financing option.
CareCredit is basically a third-party financing option similar to credit cards but meant primarily and exclusively for healthcare costs. You can easily apply for CareCredit to uncover its many benefits. They have extended payment options for large and expensive treatments that you can not pay out immediately. Additionally, they also have low and zero-interest plans — however, you need to qualify for those benefits by meeting certain conditions. An application for CareCredit is extremely easy — you just have to visit their website, fill out the application, and you will be all set. CareCredit makes payment for our dental treatments extremely simple and convenient.
URBN Dental River Oaks believes in providing one of the best dental care at the most affordable rate possible. So get yourself a brilliant smile without breaking the bank by considering one of our financing options.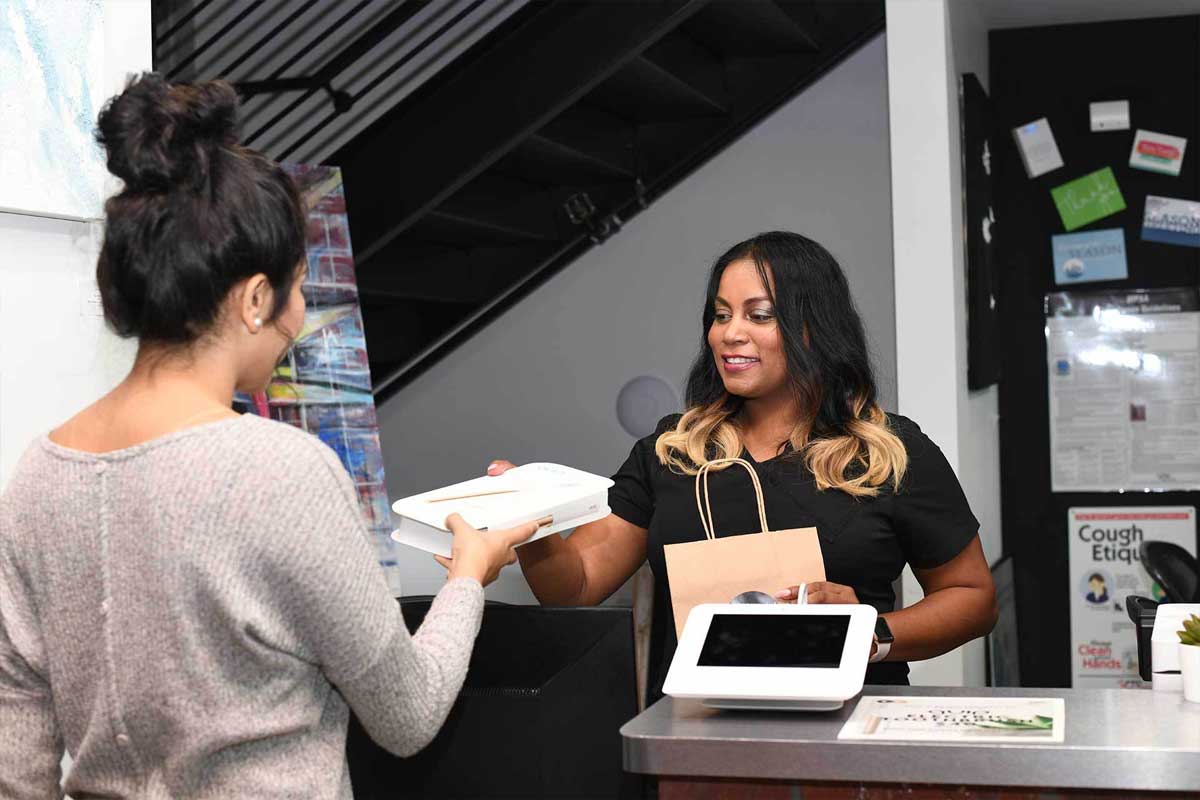 URBN Dental is pretty conservative when it comes to financial planning, but we believe in accommodating you to our best abilities. That is why we provide a number of alternative finance options and interest-free CareCredit payment options. If you are struggling with the finances, please contact us and speak to our financing team. They will be glad to help you figure out a suitable solution.            
URBN Dental is also associated with most major PPO dental insurance providers. Some of our associated network includes: Aetna Dental PPO, Ameritas Dental PPO, Assurant Dental PPO, DHA Dental PPO, Blue Cross Blue Shield (BCBS) Dental PPO, Careington Dental PPO, Cigna Dental PPO, Delta Dental PPO, Guardian Dental PPO, Human Dental PPO, Principal Dental PPO, United Concordia Dental PPO, Metlife Dental PPO, United Healthcare (UHC) Dental PPO, and Unicare Dental PPO.
If you do not see your insurance provider listed above, please contact us directly and give us your insurance information anyway. As we mentioned, we are always happy to accommodate your financial considerations.
You can find our Houston Uptown dentists at 2400 Mid Ln. #350, Houston, TX. This location is ideal for patients in and around the Galleria, Highland Village, Upper Kirby, Bellaire, or River Oaks in Houston. If you're looking for a dentist near the Galleria Mall, you need to look no further.