Lumineers
Do you feel self-conscious about your smile when you meet people? Do you hide your smile or laughter? If so, dental Lumineers may be one of the best cosmetic dentistry services in Houston, TX, for you. Dental Lumineers are extremely thin wafers attached over your existing teeth to cover up all deformities, discoloration, or other issues. Each dental veneer, or Lumineer, is bonded over your existing teeth without any other alterations made. As such, Lumineers are some of the best ways to get the perfect set of teeth and smile for yourself. Dental Lumineers are generally made of porcelain or composite resin, both of which look like actual teeth and enamel. You require less tooth preparation when placing Lumineers. Although they don't last as long as veneers, they may also be reversible. Additionally, they are less successful in concealing teeth that are badly discolored or damaged. In this article, we discuss the value of cosmetic dentistry services in Houston, TX, dental veneers, Lumineers, and so much more.
What are the Best Alternatives to Dental Veneers?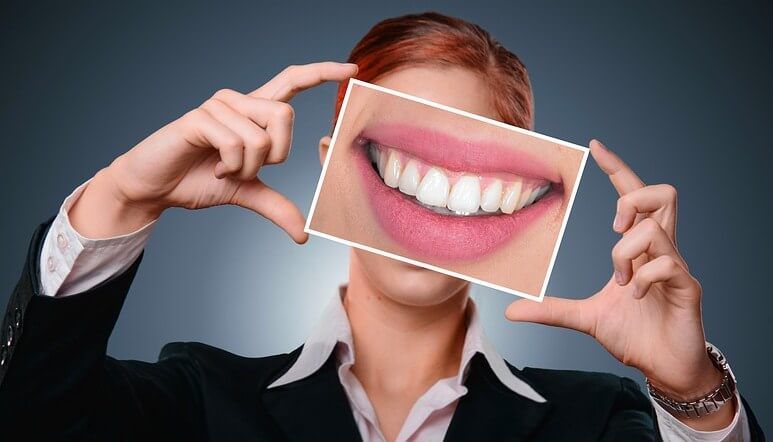 Dental Lumineers are an advanced form of Dental Veneers. As such, in order to understand Lumineers, you need to understand Veneers first.
Dental veneers are thin wafers of porcelain or composite-resin materials attached to the surface of your teeth to completely hide all deformities and flaws. They look just like real teeth and give off an outward appearance of a perfect smile. In fact, celebrities often get dental veneers for the perfect smile! Dental veneers are also stain-resistant, so they're a lot less likely to get discolored than actual teeth. The biggest issue with dental veneers is that they're a permanent procedure. In order to get dental veneers, the dentist has to remove some of the surface enamel from your teeth to make room for the veneers. As such, you can never get rid of the dental veneers.
Dental Lumineers are a less invasive version of Veneers. They're extremely thin wafers of porcelain and composite resin. Dentists use lumineers to treat discolored and oddly shaped teeth, just like conventional veneers. To the touch, they are slippery and silky, and Lumineers are somewhat more translucent than traditional porcelain veneers. Therefore, they are not wise for those with badly stained teeth. Because Lumineers are thinner than conventional veneers, you don't need to grind your teeth beforehand. For your particular treatment requirements, your dentist will have a set of Lumineers manufactured just for you.
How do Veneers Work? How do Lumineers Work?
Both dental veneers and Lumineers work on the same premise. Thin wafers of porcelain or composite resin materials are bonded to the front surface of your teeth to enhance their appearance. They're both stain-resistant, which means they don't get discolored easily.
However, dental veneers and Lumineers have one crucial difference. You can only get dental Veneers once the dentist shaves off some of the existing enamel from your teeth. However, you can get Lumineers bonded over your existing teeth.
When you get Lumineers, you are left with slightly thicker teeth because there's no filling down of the teeth. This does have one drawback — it's more difficult for you to clean your gums, which increases the risk of plaque accumulation and gum disease. However, you don't have the same issue with conventional veneers. You can, however, avoid that by being a little more cautious while brushing and flossing your teeth.
What Does Getting Porcelain Veneers Involve?
The following is a step-by-step overview of what happens when you're getting porcelain veneers:
The dentist will examine your teeth to determine if you're a suitable candidate for porcelain veneers.
If you currently have any existing dental issues, the dentist will need to address them over one or two sessions, so you're prepared for the dental veneers.
The dentist will help you choose the right shade of veneers. While you may be tempted to get the brightest set of teeth you can find, it's advisable to get a shade that's more natural and corresponds to your skin and teeth. The dentist will also take an impression of your existing teeth.
The dentist will have the dental veneers prepared.
Once the dental veneers are prepared, the dentist will call you in for the actual procedure. The dentist will numb your teeth and surrounding tissues to make sure you're comfortable.
The dentist will reshape your teeth with some burs, shaving off parts of your teeth to make sure the dental veneers fit over your teeth.
The dentist will bond the porcelain veneers to your teeth using an adhesive and a high-intensity light.
They'll make final adjustments and polish the veneers until they look like actual teeth.
This process will be repeated for all of the necessary teeth.
How Can Cosmetic Dentistry Improve Your Smile?
The following are some of the most significant ways in which cosmetic dentistry can improve your smile:
Dental veneers can close the gaps between your teeth and cover them up, giving the impression of a perfectly even set of teeth.
Teeth whitening cane used to brighten your smile and get rid of surface stains. However, dental veneers can permanently get rid of intrinsic stains and discoloration, making your teeth appear bright and white.
If you have any cracks in your teeth, dental veneers can cover them up.
Dental veneers can straighten your teeth without the need for ugly orthodontic braces.
If you have excessive gums, the dental veneers can cover up some of the gums and make your smile seem more proportionate.
Affordable Cosmetic Dentistry Near Me
URBN Dental is one of the best dentists for veneers near me in Houston, TX. We have some of the best cosmetic dentists who examine your teeth and recommend the best types of cosmetic dentistry services for your specific needs. We make sure that you leave our office with the best smile of your life. For more information, please schedule your cosmetic dentistry services in Houston, TX, today.