Dental Crowns Near Me
Smiling is the best way to make a good first impression. It can instantly make you more approachable, opening both social and professional doors for you. However, you can't smile comfortably if you suffer from fractured, decayed, or diseased teeth. It makes you feel self-conscious about yourself. That's where dental crowns near me in Houston come in — they restore your confidence by giving you the perfect set of pearly white teeth! At URBN Dental Midtown & Uptown, we examine your condition carefully and have you fitted for the perfect set of
dental crowns near me in Houston that look and feel exactly like your actual teeth.
Our Houston Uptown dentists offer a wide range of solutions to restore your smile. You can try treatments and procedures like dental veneers, oral surgery, teeth whitening, or several other cosmetic procedures. All of them are suitable for different reasons. However, Houston dental crown is one of the most popular and effective cosmetic dentistry treatments.
A dental crown near me is a tooth-shaped cover for your tooth. It covers your tooth to change its size, shape, or general appearance. These dental crowns near me in Houston, tx, are cemented in their place, so they completely cover up the visible parts of the teeth over the gum line. They also protect the teeth from damage or decay. You can make use of various crowns kinds on your teeth. Dental crowns like onlays and 3/4 crowns don't completely cover your teeth as standard dental crowns. A conventional crown will protect your entire teeth. When you still have a healthy and strong tooth structure, onlays and 3/4 crowns could be appropriate. These are preferable to other solutions like dental fillings and veneers because they are extremely strong and can last a lifetime.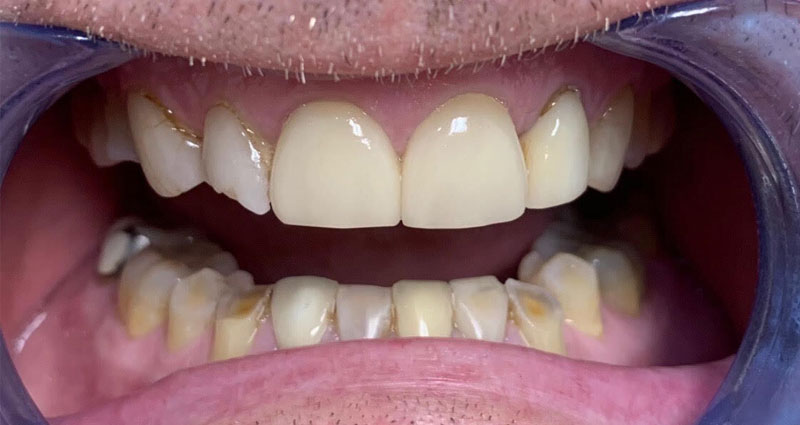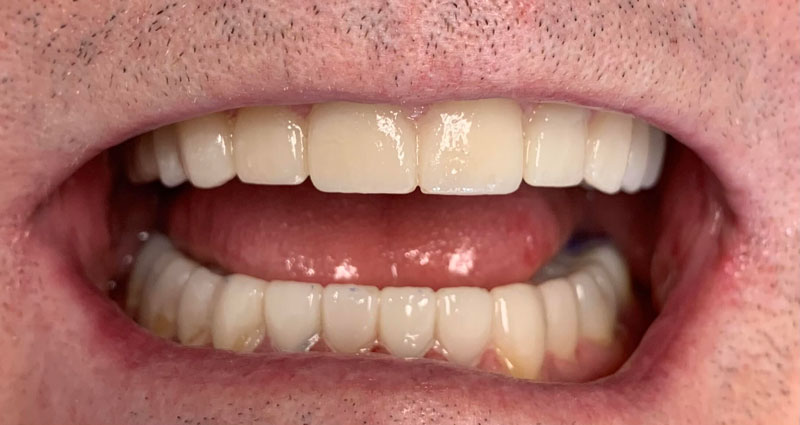 Necessity of Same Day Dental Crowns Near Me
Dental crowns near me in Houston serve several purposes. The following are some of the primary reasons you may need same day dental crowns near me in Houston, TX:
Protecting weak or decaying teeth from damage, fractures, or cracks.

Restore the aesthetic appearance of a broken or fractured tooth.

Restore the original shape of a decaying tooth that's worn down.

Cover up a tooth to level it against all the surrounding teeth.

Maintain a dental bridge in place.

Cover up crooked or stained teeth.

Cover up dental implants.

Make any other cosmetic modifications necessary to improve the general aesthetic appeal.

In children, dental crowns near me in houston can also help protect the child's teeth from decay, especially when they aren't diligent with oral hygiene.
How Soon Should I Seek Help in Case of a Dental Emergency?
Unless you are a dental professional yourself, you cannot tell whether a certain delay can result in unacceptable damage or not. Therefore, act without delay. Even a small delay can result in serious, irreversible loss. You'll need to contact your dental expert to determine the treatment option for you. Broken teeth cannot be grown again. Rush to your dentist who does dental crowns near me in Houston near Galleria for a physical examination, or if that is not possible in a short time, contact one on the telephone to seek advice. After listening to your description, your Houston Uptown dentists may advise you to act immediately or give you an appointment.
Types of Dental Crowns
dental crown near me can be made from a variety of different materials. All of these different materials carry their own unique properties, advantages, and drawbacks.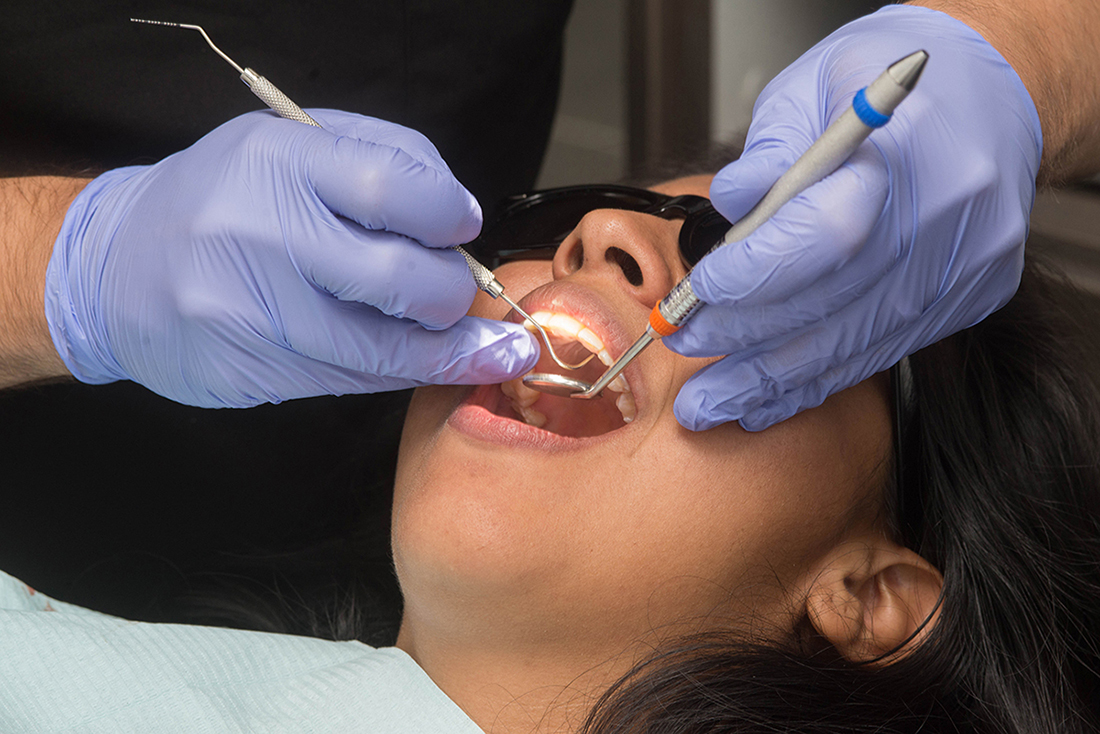 Stainless Steel Dental Crowns
Stainless steel dental crowns are temporary crowns used over permanent teeth. These dental crowns near me in Houston, tx protect the teeth or filling from damage while a permanent crown is being made. As such, stainless steel crowns are just placeholder crowns. The crown covers the entire tooth and protects it from harm while you wait for a permanent solution. In children, the crown is also attached to primary teeth and naturally comes out when the permanent teeth come out. Generally, stainless steel dental crowns are mostly used for children and only temporarily for adults.
Metal Dental Crowns
You may have seen some people with metallic teeth. Those are metal dental crowns. These are crowns made from metallic alloys of gold, platinum, or base metals like cobalt-chromium or nickel-chromium. These crowns are perfect for you if you suffer from bruxism and chewing issues — they can withstand all forms of regular abuse and are a lot stronger than other types of dental crowns. The biggest issue with metal dental crowns is that they're extremely visible and conspicuous. People nowadays prefer to avoid them due to their visible and ugly appearance. That's why they're mostly used on hidden molars.
Porcelain-Metal Dental Crowns
These are dental crowns in which porcelain is fused to metal. This serves a twofold purpose — the porcelain allows you to imitate the appearance of actual surrounding teeth and the metal component makes them strong and durable. However, in this case, porcelain-fused-metal dental crowns can cause considerable damage to adjoining teeth. The teeth on the top and bottom of your mouth that make contact with the crown while your close your mouth are particularly affected by this wear on the other teeth. For front or back teeth, porcelain-fused-to-metal dental crowns can be a viable option. The crown's porcelain part may also chip or break off, revealing the metal underneath the porcelain.
Ceramic or Porcelain Dental Crowns
Ceramic and porcelain dental crowns are extremely common, mostly because they look and feel like actual teeth. Furthermore, your doctor can also choose a shade that precisely corresponds with the shade of the rest of your teeth so they blend in perfectly. They're not as strong as metal crowns, however, and consistent biting, grinding, and clenching can damage them.
Resin Dental Crowns
Best dental crowns are molded from resin to accurately match your teeth. However, these dental crowns aren't even as strong as ceramic or porcelain and they're more likely to break or wear away.
Dental Crowns Near Me Procedure
Before the dental crown is attached, your teeth must be prepared. The entire dental crown application procedure consists of the following steps.
An x-ray examination assesses the current condition of your jawbone and roots.

The dentist measures your teeth accurately and gets an impression of your tooth shape and size. Following that, he or she selects the correct color corresponding to the rest of your teeth (for porcelain or ceramic crowns).

The dentist places a temporary crown during the next appointment while the permanent one is prepared. The dental crown creation takes around two to three weeks.

Once the dental crown is prepared, the dentist will fit it over your current teeth using anesthesia.

You may have to bite to make final adjustments before the doctor cements its position.

Once the dental crown has been attached, you only need minor oral maintenance in cleaning, brushing, and flossing.