What is Cosmetic Dentistry

?

According to Houston cosmetic dentistry, smiling is crucial to our sense of self. Smiling gets us through hard times and helps us connect with people. A smile can instantly make you more approachable at a social or professional gathering, thus opening up new opportunities. But when you suffer from issues like misaligned teeth, stained teeth, chipped teeth, etc, you have trouble smiling. Even if you feel like smiling, you either do so in a tight-lipped manner or you hide your smile altogether. Not only does this have a toll on your social life, but it can also lead to self-consciousness and social anxiety. At URBN Dental Midtown & Uptown, we restore your confidence by providing a wide suite of smile makeover cosmetic dentistry Houston treatments. Search for your dental office near me and visit our Houston Uptown dentists for a consultation. We will make sure that you leave with a radiant smile!
Cosmetic Dentistry

Treatments
Do you find yourself hiding your smile with your hands? Do you hate laughing in public because you're afraid of how your teeth look? Well, thanks to advanced dental treatments, you no longer have to suffer from such social anxiety. In recent years, cosmetic dentistry Houston tx has advanced to such a level that you can get a complete smile makeover. At URBN Dental Uptown, we offer a number of cosmetic dentistry treatments such as Invisalign braces, dental veneers, porcelain crowns, and many others in cosmetic dentistry Houston texas. Search your Houston tx cosmetic dentistry near me, and our expert dentist near the Galleria Mall will examine your condition in order to curate a treatment plan that will restore your brilliant smile.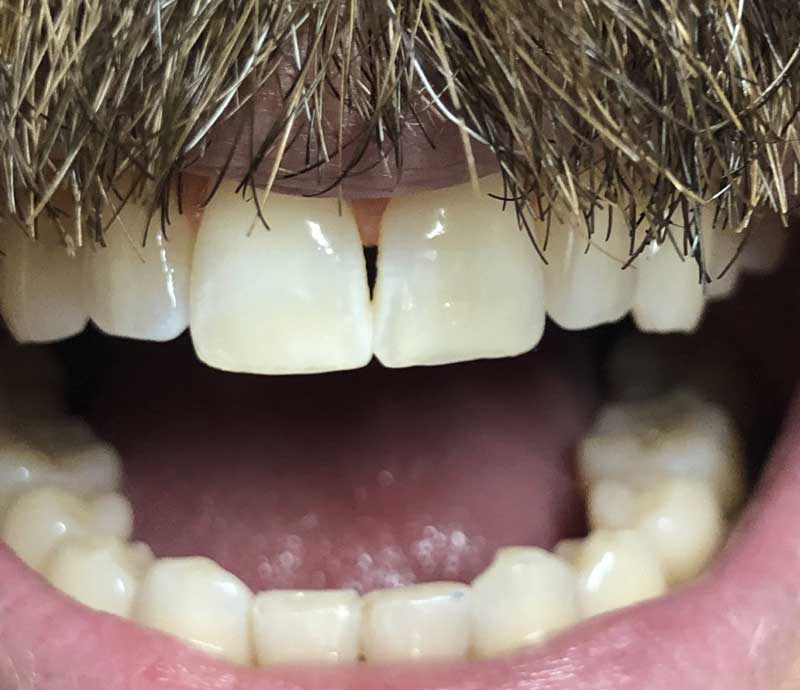 Invisalign Braces
Invisalign braces are basically invisible aligners that can help align and straighten your teeth. Clear tray aligners are combined with braces called Invisalign. They create them in-house using molds taken from your mouth and a proprietary plastic blend made by Invisalign. The aligners are sturdy pieces of plastic that can exert pressure on particular areas of your teeth to gradually reposition them. You must first visit your dentist for a consultation before ordering Invisalign. They'll take imprints on your mouth and examine your smile in addition to your general dental health. You no longer have to worry about ugly metal braces for 2 to 3 years. Invisalign braces are made of clear plastic and they apply pressure on your teeth to gradually move them in the right direction. According to cosmetic dentistry in Houston, Invisalign braces are also removable — this allows you to take them off whenever you're about to eat and then pop them back in! This prevents stains from showing around the braces. You should wear Invisalign braces for at least 22 hours per day and the whole treatment takes an average of 12 months to complete.
Dental Veneers
Dental Veneers are thin sheets of material available in various tooth-colored shades and textures. If you are suffering from stained teeth, these veneers can be placed over your teeth. According to cosmetic dentistry near me, they look and feel just like real teeth so people can't tell the difference. Dental veneers are generally made of porcelain and they're a long-term solution to enhance cosmetic appearance. In addition to stained teeth, these are also placed on teeth that are broken or chipped. This is a simple, non-invasive, and relatively cheap method to restore the aesthetic appearance.
Laser Gingivectomy
Laser Gingivectomy is a minimally-invasive procedure that alters your gum line to enhance your cosmetic appeal. Some people suffer from overexposure of gums. As such, when you smile, too much of your gum can be seen. According to cosmetic dentistry treatments, this procedure can push the gum line up to provide a smile makeover. We use state-of-the-art technologies that can either push the gum line or remove the extra growths of gum so that you're left with a well-balanced smile with the correct proportion of teeth and gums.
Teeth Whitening
Do your teeth appear yellow and stained? Do you have plaque and tartar accumulation in your teeth that's not going away? Have issues like bacterial decay and cavities left your teeth looking rotten? If so, you must be extremely self-conscious about your smile. However, with our teeth whitening cosmetic dentistry treatment, we can improve your tooth shade and appearance. Depending on your condition and preferences, we can use Kor teeth whitening, bleaching, or laser teeth whitening solutions to get rid of all of the stains on your teeth and restore its whiteness. Smile cosmetic dentistry teeth whitening solutions can last for as much as three years, provided you take care of them.
Cosmetic Fillings
Long ago, dental fillings provided temporary and one-dimensional solutions. However, cosmetic dentistry in Houston texas near me has come a really long way in recent years. We now have access to cosmetic fillings in a variety of shades and colors so they can perfectly match your teeth's appearance. At URBN Dental dentists near Galleria use BPA-free fillings that are completely safe, and we also take all necessary measures to ensure that the filling procedure is painless and comfortable. By the end of the treatment, your teeth will look perfectly aligned, all the chips will be fixed, the gaps will be filled, and they'll be sparkling white.
Porcelain Dental Crowns and Bridges
In some cases, your dental crowns (the visible part of the teeth) may be chipped or broken. Porcelain dental crowns are basically caps made of porcelain that are attached to your exposed teeth. According to cosmetic dentistry in Houston, dental crowns can restore the appearance of your decayed teeth and enhance dental shape. Our dental bridges can be used to fill the dental gaps. In addition to covering up crooked or broken teeth, they can also be used after a root canal treatment.
What is Cosmetic Bonding?
Cosmetic bonding is a procedure in which a composite resin is used to restore the original shape of your broken, chipped, or decayed teeth. This procedure is also useful if you want to lengthen some of your teeth so that they're all uniform. Dental cosmetic bonding is quite a popular procedure. In fact, it's one of the operations that dentists currently conduct the most regularly. The bonding process requires between 30 and 60 minutes per tooth. Since your dental specialist won't perform any work near the pain-sensing nerve inside your tooth, it usually isn't uncomfortable. Dental bonding typically doesn't even require an anesthetic.