How to Find the Right Dentist for Your Needs?
Are you wondering, "how do I find a dentist in Houston near me?" Are you looking for an emergency dentist in Houston, TX? Do you want to find the top dentist in Houston for your family? Well, there are a lot of dentists in Houston, but it's crucial to find a Houston dentist that fits your needs and requirements.
In this article, we discuss how to find the right dentist for your needs in Houston, TX.
Where Can I Find Reliable Dentists for my Dental Treatment?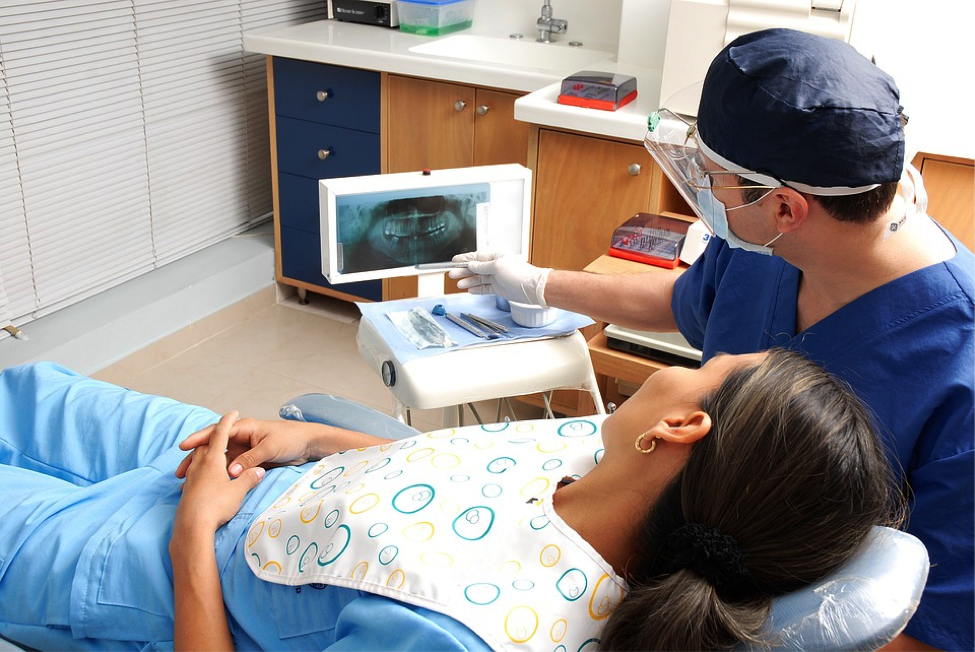 You can find reliable dentists for your dental treatment pretty much anywhere. However, it's crucial to find a Houston dentist who is close to your location. It's not advisable to go for the nearest dentist because quality also matters — but you must strike the right balance between location and quality.
The dentist should ideally have a clinic in a thriving and accessible part of Houston — one that's easily accessible with a wide range of public transportation. This is especially necessary if you're looking for a family dentist because you'll likely have to go to the dentist often. The following are some of the primary factors to consider when you're looking for the right reliable dentist near by.
Board-Certified Houston Dentist
Dentists don't need to be board-certified to practice dental care. However, in order to get board-certified, dentists have to go through various professional challenges. They have to complete their residency and fellowship programs, several other professional milestones, and they must also stay abreast of the latest developments in dentistry to retain their certification. All of these qualifications serve as a guarantee that you're in the hands of one of the most skilled and experienced dentists. As such, you should ideally look for board-certified Houston dentists.
Find a Dentist who Focuses on Advanced Treatments
You may think that all dentists will focus on the latest and most advanced treatments. But that's not strictly true. Like all aspects of healthcare, dentistry also advances at a rapid pace. Treatments that may have been cutting-edge a few years ago may now be deemed obsolete. New methods and treatments often ensure that your treatment is safer, more effective, and less painful than older methods. For example, the use of lasers in gingivectomy offers far better results than the use of traditional scalpels. You must make sure that you find a dentist who focuses on the latest and most advanced dental treatments. Their clinic should also be equipped with the latest state-of-the-art technologies for diagnosis and treatment of dental issues.
Patient Reviews and Track Record
Once you've found the best Houston dentist with a strong educational background and qualifications, you should examine their track record. Go through their patient reviews to see what they have to say about the dentist. Look for detailed reviews to gain insight into the dentist's attitude, whether they're friendly, if they're friendly with children, etc. These factors may not seem important initially, but they're extremely important for those who want to find a dentist near me in Houston for their family for an extended period.
Emergency Dentist in Houston, TX
Most dental offices and clinics close during the evening and remain closed over the weekends. However, dental emergencies don't wait around for anyone. They may occur at night or weekends or any other time when the clinic is closed. You should ideally look for an 24 Hour emergency dentist in Houston, TX, who provides their emergency contact so you can reach out during emergencies. When you call them during a dental emergency, they'll help you figure out if your situation is really an emergency and what you should do to handle the situation. Finding an emergency dentist in Houston, TX, is important if you want to avoid rushing to an overcrowded emergency room.
Family Dentist
You should look for a family dentist, i.e., a dentist trained as a pediatric dentist. Children have unique dental needs that are different from those of adults. Furthermore, children and teenagers are much more susceptible to dental caries, infections, gum disease, and cavities than adults. As such, you need to find a friendly dentist with children and can handle dental situations unique to children's teeth. Finding a good family dentist or pediatric dentist is important because they can help inculcate the right dental habits in your children, ensuring that they carry a healthy and symmetrical set of teeth into adulthood.
BPA-Free Dental Products
BPA stands for bisphenol A, which is a chemical compound often used to harden plastics and dental fillings. This is one of the most common compounds used in dental fillings and other dental products. In recent years, some studies have found that this compound may be responsible for developmental and behavioral issues in young children and fetuses. While the study isn't conclusive, you should find a Houston dentist who has sworn off BPA products because it's better to veer on the side of caution.
Insurance Plans
Dental treatments can be extremely expensive, especially some emergency dental situations. That's why you must find a dental clinic that accepts all major insurance plans. Not only will that help you get cheaper and more affordable treatments, but it may also make you eligible for free dental cleaning sessions once or twice a year.
What is the Best Dentist Office in Houston?
URBN Dental is considered one of the best dentist offices in Houston, TX. We have some of the best board-certified dentists in Houston, Texas, who use the latest dental treatments based on your specific needs. We're an emergency dentist open on Saturday in Houston and committed to a BPA-free environment. Our dental clinic is located on Main and Holman Streets, just a short walk from downtown Houston. For more information, please schedule an appointment online or call us at 346-815-9995.